Technology and sustainability are the pillars of the line. Using recyclable materials and ergonomic, the products transform any environment into perfect space for productivity and well-being.
Specifications
Innovative Design
The backrest injected polypropylene with lumbar support
Synchronized mechanism with multi stops and anti-panic
Adjustable arm in 6 stages
Based on nylon 100% recyclable steel or aluminum
Casters with high performance
Various options of coatings
Available in the fixed version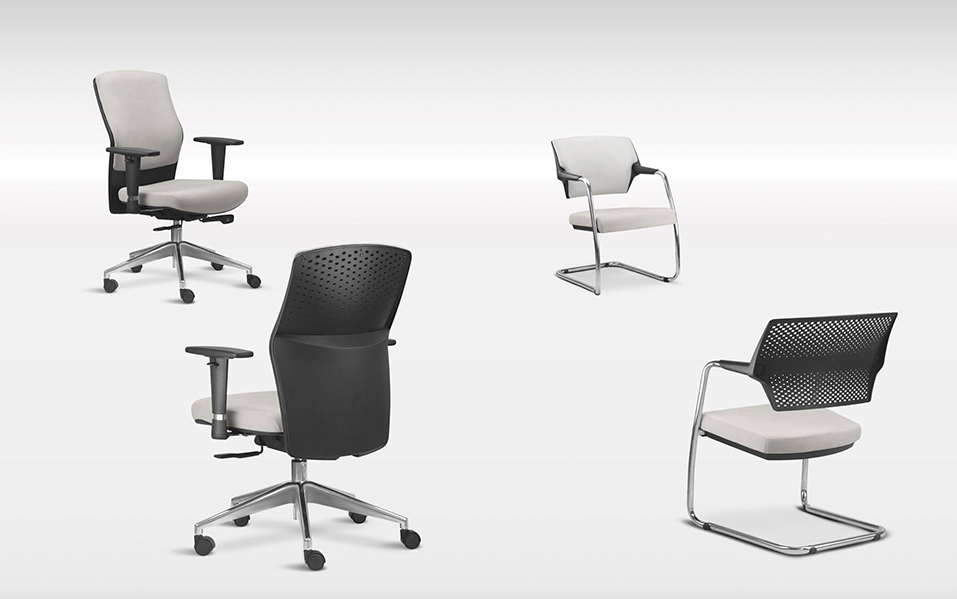 Unique quality and exclusive design: Since 1997 Chromma has been producing corporate furniture with industrial technology and handcrafted detailing.
+55 19 3114-9400
chromma@chromma.com.br
Estrada Municipal Mineko Ito, 4305
Nova Veneza – Sumaré – SP
Caixa Postal 10